Greetings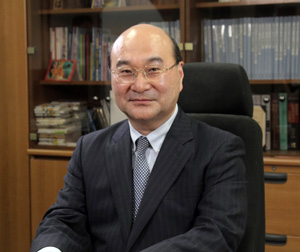 Shinichi Oka, MD, PhD
Emeritus Director of AIDS Clinical Center,
National Center for Global Health and Medicine
Principal Investigator of "Vietnam-Japan cooperative research on HIV-1infection" (Japan Initiative for Global Research Network on Infectious Diseases, J-GRID) (2015-2019)
Project leader of "Establishment of the "bench-to-bed-side" feedback system for sustainable ART and the prevention of new HIV transmission in Viet Nam" (Science and Technology Research Partnership for Sustainable Development, SATREPS) (2019-present)
Activities of NCGM in the Vietnamese medical sector date back to the 1990s (at that time, NCGM was called International Medical Center of Japan, IMCJ). We have deepened our cooperative relationship with Bach Mai Hospital through ODA and various other activities. In 2005, we established the Medical Collaboration Center in Bach Mai Hospital to further promote technical cooperation and joint research activities.
AIDS Clinical Center (ACC) has now its own research bases both in Bach Mai Hospital and in National Hospital for Tropical Diseases (NHTD). We established a hospital based-HIV patient cohort in 2007 upon approval of the Ministry of Health of Vietnam. The cohort has registered 1,820 patients from NHTD and 378 patients from Bach Mai Hospital since then.
The initial study at NHTD investigated drug resistance among people with HIV on antiretroviral therapy (ART) in Vietnam, accordingly, examined the successful outcome of HIV treatment. Recently, we have also engaged in various research themes including increased risk of renal disorders, dyslipidemia and cardiovascular diseases, co-infection with HIV and hepatitis B virus, and quality of life and mental health among people with HIV.
In addition, the impact of health system transition on the HIV care and treatment is our new research interest. While Vietnam has been experiencing rapid economic growth and regarded as a low-middle income country, international aid organizations have been phasing out their activities from Vietnam. To maintain sustainably finance for the HIV care and treatment, Vietnam is now shifting toward integrating HIV services into the national health system using the social health insurance. So far, the Vietnamese HIV care and treatment has been quite successful. It is important to investigate the impact of health system changes on the care, prevention and treatment of HIV and the spread of drug-resistant HIV.
We would like to continue and expand our clinical researches and contribute to the improvement of HIV medical care not only in Vietnam but also in Asia.