Background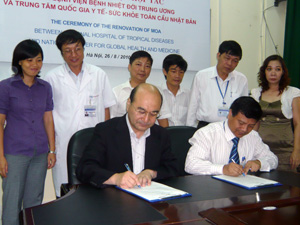 It is estimated that there are 200,000 to 260,000 HIV cases in Vietnam (UNAIDS, 2018), which is the fifth highest number in the Asia-Pacific region. Although various efforts and supports have reduced the number of AIDS cases and deaths, HIV infection is still one of the important health problems in Vietnam.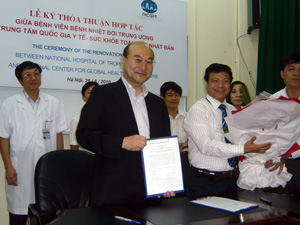 Vietnam had provided HIV treatment free of charge with financial support from overseas donors such as the US Presidential Emergency Plan for AIDS Relief (PEPFAR) and the Global Fund for Fighting AIDS, Tuberculosis and Malaria (Global Fund). Following the economic growth and graduation to a middle-income country, in 2016 the Vietnamese government decided to introduce a social health insurance system and provide HIV care at the local level facilities. Since then, there has been a concern about the spread of drug-resistant HIV due to reduced medication adherence and insufficient treatment. As the out-of-pocket expense increase such as insurance premiums and treatment costs, financial constraint might hinder access to care. Also, the knowledge and experience of AIDS diagnosis and treatment of staffs at the local facilities might not be sufficient since ART has been provided at tertiary level facilities.
To address the concerns, in April 2019, a new research project was launched, called "bench-to-bedside feedback system and prevention for new HIV-1 infection project". In collaboration with Vietnamese counterpart, National Hospital for Tropical Disease, ACC is jointly implementing the project with the Japan Agency for Medical Research and Development (AMED) and the Japan International Cooperation Agency (JICA), under the Global Science and Technology Cooperation Program (SATREPS). This joint research project started with the purpose to have ACC's value, "patient-centered care with shared decision-making", to be rooted in Vietnam. We aim to overcome clinical problems by prioritizing patient's benefits.